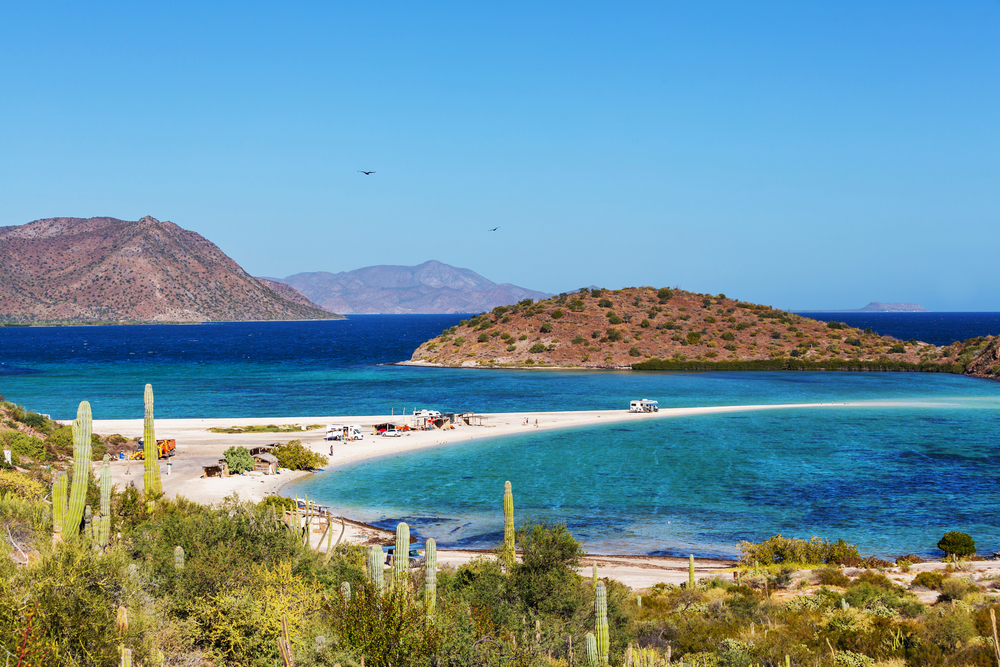 As the second largest peninsula in the world at over 1200 kilometers, Baja California, Mexico features stunning variances in geography and climate. Baja California has deserts (Vizcaino Desert), volcanoes (La Reforma Caldera), sandy beaches (Rosarito Beach), and mountain ranges (Sierra de San Pedro Mártir). The climate of Baja California varies too with Mediterranean climates towards the shores, alpine climates in the mountain ranges, and arid climates in the south. Towards the San Diego/Baja California area where the Hope4Cancer® Institute is located, you may experience weather similar to that of Southern California with a Mexican twist.  The California current makes the weather seasonable all year round. The population of Baja California, Mexico is estimated to be just over 3 million with most people living in Mexicali and Tijuana.
What Are Some of the Best Places to Check Out in Baja California, Mexico?
Cabo San Lucas: a resort city with a number of stunning beaches, water-based activities, and vibrant nightlife. It's located on the southern tip of Baja California Sur. Some places to check out include Playa del Amor and Desert Park Natural Reserve.
Tijuana: Tijuana is the largest city in Baja California with well over a million people. It is a huge driver of the Mexican economy, so it has all of the restaurants, shops, theaters, and transportation options that you would find in any major city in the world.
La Paz: Not to be confused with the Bolivian capital, La Paz, Baja California Sur has a number of fantastic beaches. It is also surrounded by desert. La Paz is within driving distance of many untouched, beautiful vegetation, making it a highly sought after destination for the adventurous and eco-travelers.
San Jose del Cabo: This very laid back city has the Sea of Cortez's only coral reef and a bird sanctuary with over 200 bird species to view. The beaches in the area are overshadowed by San Jose's 18th century Spanish architecture that is featured throughout the city.
Other Destinations to Check Out
Why the Hope4Cancer Institute Calls Baja California Home
There are so many reasons why the Hope4Cancer® Institute calls Baja California, Mexico home. Its number one concern is providing patients with a worry-free stay to enhance their ability to heal. The Hope4Cancer® Institute is located in a peaceful, beautiful community with safe beaches and a perfect view of the Pacific Ocean. It's a ten minute drive from the San Diego/Mexico border, making it very easy to get to from anywhere in North America. Additionally, patients and their families will be spared no amenity when they visit the Hope4Cancer Institute in Baja California, Mexico. Visit www.Hope4Cancer.com to learn more about the cancer clinic and the surrounding area.