Hope4Cancer® Institute is a full service in-patient treatment center that was founded by Dr. Antonio Jimenez, M.D. in the year 2000. Dr. Jimenez currently serves as the Medical Director of Hope4Cancer® Institute, and has over 25 years of experience as a cancer physician and clinical researcher. Ever since helping his father overcome advanced prostate cancer with alternative cancer treatment methods, Dr. Jimenez realized that there were better ways of treating cancer than using the conventional standard of care.
The clinic is located in Baja California, Mexico, just a few minutes from the San Diego-Mexico border. Its location in Mexico allows Hope4Cancer® Institute physicians to provide non-toxic, alternative treatments that are often not available to clinics and hospitals in other parts of the world. The proximity of the clinic to the San Diego-Mexico border makes it easy, especially for travelers from countries like the United States of America and Canada. To ensure their safety and convenience, the clinic provides a private car service to seamlessly transport patients to the clinic from the San Diego airport or the border, and back.
These treatments include:
Sono-Photo Dynamic Therapy
Hyperthermia
Biological Vaccine AARSOTA
Anti-Cancer IV Therapies and more
Hope4Cancer® Institute was founded to give patients and their families an alternative way to treat cancer that doesn't involve highly toxic treatments like radiation and chemotherapy. It uses the latest non-toxic, evidence-based medicine that can selectively target cancer cells without putting the body through the hardship of dealing with strong side effects as it fights the disease. In addition to the use of highly effective non-toxic cancer treatments, each treatment program also includes whole body therapies designed to rebuild the immune system and rebalance the body's functions back to optimal health. As a result, Hope4Cancer® Institute treats not only the symptoms but also the underlying conditions that originally caused the disease.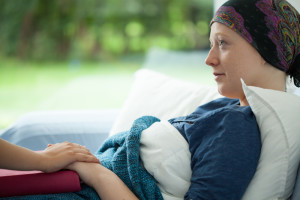 Given the toll cancer can take on the lives of patients and their families, the staff at Hope4Cancer® Institute does everything possible to provide the best possible medical care in a friendly, compassionate environment. In their one-of-a-kind treatment program, Hope4Cancer® Institute provides affordable treatment options, an indefinite home support program, an industry-leading doctor-patient ratio and advanced, non-invasive diagnostics. Patients who are tired of being treated like numbers and statistics, are pleasantly surprised by the warmth and care they receive at Hope4Cancer® Institute.
Hope4Cancer® Institute is an in-patient treatment center, open 24/7, 365 days a year. To learn more information, contact Hope4Cancer Institute here.